About
Us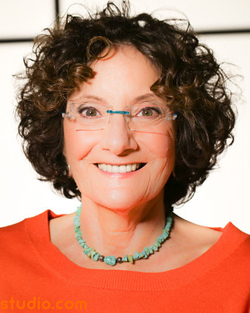 Denise Robert
Denise Robert studied journalism at Rutgers University and entered the marketing profession as a fundraiser for non-profit organizations. It was an opportunity, early in her career, to engage with a wide variety of people from all walks of life, with the common goal of making a difference in the world.
Opening her own marketing firm in Denver in the 1980s, Denise carried on her work with charities and added to her client roster with government and cultural organizations, entertainment companies, environmental groups and bond issues up for vote, along with authors and their books, law firms, and the hospitality industry with a specialty in Aveda day spas. She has worked with a luxury fractional ownership property in the Burgundy region of France, assisted organizations committed to saving the endangered mountain gorillas in eastern Africa, and designed wine tours of Tuscany. She devoted a good deal of time working in the travel industry, creating and escorting special interest tours for members of cultural organizations. It was a way to raise funds for organizations, introduce people to new ideas and places, and see the world herself.
Constantly an adventure, one project leading to the next, making friends and enjoying referrals that boosted her along the way, she always arrived in new and interesting territory. That brings her today to enjoyment of work in support of the arts and culture in Denver, having watched it explode over the years from a time "when you could shoot a cannon off in downtown Denver and not hit anyone" to the current hot, hip, happening scene in LoDo on a Saturday night "with all the girls in their party dresses and sparkly makeup."
Keeping true to her passions, Denise supports environmental groups and treasures her time in the field with nature photographer John Fielder. She is devoted to arts and cultural organizations and has a soft spot for programs that benefit seniors. And, she is a gym-rat; if you can't find her in the office, she's probably at the athletic club.
"Denise listens. She's curious with a wonderfully positive attitude. Always professional and a real joy to work with." - Vickie Stevinson, Stevinson Design
Christine Robert
Christine Robert is a multi-talented entrepreneur who draws from various disciplines to bring resources to clients that create efficient business solutions. Christine is technologically savvy and has special expertise in social media to serve businesses across industries including retail, medical, athletic and entertainment. She has expertise in predicting trends and understanding generational differences and consumer tendencies.
She earned her MBA (2007) from California Lutheran University in Thousand Oaks, California with a specialization in small business/entrepreneurship. In 2008, she was awarded a Post Graduate Certificate in Marketing.
Prior to finding excellence in her marketing practice, Christine worked in the corporate environment for 17 years as an accountant. During her time in finance, she worked for both mom & pop and Fortune 500 organizations throughout southern California including Walt Disney Pictures & Television, Amgen, Ed & Ted's Excellent Lighting, Warner Bros. and Garden of Eatin'.
Christine has a passion for supporting and encouraging entrepreneurs and small businesses and she founded the Entrepreneur Roundtable in 2006. Its mission is to support the Ventura County business community through mentorship, workshops, networking and competition.
Christine brings limitless enthusiasm and an anything's-possible attitude to the marketing team.
Steve Cruz
Graphic designer Steve Cruz has a passion for images and words. For over 20 years he has been involved directly or graphically in the promotion and marketing of restaurants and bars, nightclubs, special events, franchises, corporations and small businesses, and three publications.
On the printed page, Steve is a man of few words; when you have the good fortune to meet him in person, he freely shares his passion for ideas and conversation.
Elke McGuire
Born and raised in Germany, Elke McGuire has been influenced by color since she was young. 
After studying art history in Berlin, in 1985 Elke began her career as a fabric designer in Germany and Spain. Next, Elke moved to Hong Kong where she lived for many years designing clothing under the "Anuschka" label. She has worked as a designer and sales manager for a major European import company and later as a merchandise manager for May Department Stores. 
After coming to New York in 1991, Elke married, had two children and continued her education and career in the arts. Now living in Colorado, Elke uses her background as a designer to create her vibrant paintings. After having worked as a curator at a local art gallery organizing art shows with Denise Robert, they decided to form Art D'Elke, an enterprise that produces art shows and sales in artists' studios, galleries and other venues throughout Denver neighborhoods. 
"As always, it has been a great pleasure to work with you and Elke. What a great team you are and truly a pleasure to work with." – Melissa Basta, Faces of Haiti exhibition
Nancy Rebek
Owner/founder of a boutique public relations firm specializing in performing arts clients, Nancy Rebek has also successfully represented such diverse clients as Designscapes Colorado (landscaping); The Colorado Culinary Series (food and wine festivals in three Colorado cities); the launch of Denver/5280 Restaurant Week, now the largest restaurant week in the country (retained by Visit Denver); and The Denver Post (initiated the sold-out literary series, Pen & Podium). She orchestrated the launch of The Vintner's Club (exclusive timeshare in Burgundy, France), and the opening of Prime 121 restaurant in Cherry Creek, cited as "Best Party of the Year" by The Denver Post.
Under the subsidiary NRP/Nancy Rebek Productions, Nancy produces and promotes speakers and authors to paid audiences in various venues ranging from 800 to 2,800 seats. She books and negotiates with agents; designs creative and collateral material; hires stage personnel, venues and box offices; and places media buys and promotions.  Her presentations have included Elizabeth Gilbert, author of Eat Pray Love; best-selling author/NPR contributor David Sedaris; and Ira Glass from This American Life on NPR.
Nancy and Denise became colleagues in the 1980s when Denise was producing telethons and Nancy was the host.